Customer Reviews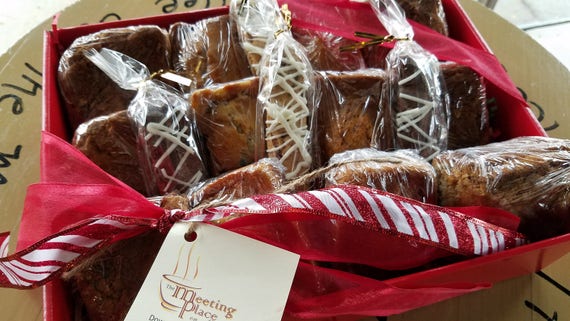 Note received from a happy customer on 12/22/17:
Thank you for delivering a basket of deliciousness. Ahead of schedule! You made my sisters day. 

Sharing my sisters text message to me this morning
"So what did my wondering eyes appear, but a basket of baked goods on the front stoop this morning! I opened the box and many yummy things appeared! I am working at home today so I am having a piece a fabulous coffee cake! Thank you very much! So yummy, lots of butter, nuts and a million pounds of cinnamon sugar! It is melt in your mouth delicious! Love it!"

You made me a gift hero!